We live in times where we rarely take time to 'unplug' from our busy and often stressful lives. Being in nature is my go to place for relaxing and unwinding, my best thinking is done while walking.
I believe that being outside in nature is so beneficial for our physical and mental well-being. Having a daily dose of Vitamin N (nature) should be prescribed for everyone.
I am pleased to offer:
Nordic Walking
Nordic walking is a whole body workout for both adults and children alike. It is a fun and social activity whilst benefitting your well-being. If you are looking to exercise, become more active, want to increase your social interaction, make new friends or find new ways of destressing, please see below.
Beginners Induction £10 Bring a partner or friend and both enjoy a discount on the price.
This is a prerequisite to joining the weekly walks if you have not done Nordic Walking before. This can be 1:1 or in a small group and usually takes a couple of hours. Poles provided.
Weekly walks – Tendring Nordic Beacons £6 plus £1 for pole hire
1-2 hours walking around our local area, enjoying our unique scenery of sea and countryside. Each walk is varied as we encompass the changing seasons and enjoy where we live from a different perspective. Poles can be hired.
Nordic Walking Ambling £5 including use of the poles
If your mobility is not too good or you are recovering from an injury or operation, then Nordic ambling may help you to get back into walking. These are short distances at a slow pace.
Monthly Mindful Nature Walks £6
Once a month we will walk (1-2 hours) in a different wood/nature environment, a breathing technique and one forest bathing invitation is included. The walks are mostly silent, mindful and slow as I help you to gain a connection with nature whilst walking.
Forest Bathing £15
Forest Bathing (Shirin Yoku) is a wonderful immersion in nature and I will help you to experience a deep connection with Mother Earth and all her beauty. During this time we move very slowly but spend a lot of time standing or sitting. This is not a hike but an opportunity to spend time for yourself and enjoy the reciprocal benefits of being in nature amongst trees, plants, wildlife and the mystical magic of the woods.
If you would like to have a Forest Bathing experience (2-4 hours), please contact me.  These are done in small groups of 4-8 people. Children's forest bathing sessions are available £5 per child for approximately 1-2 hours.
Children's Nordic Walking
Small groups of up to 10 children £5 per child to include use of poles. This is a fun session teaching the technique using games.
All activities are based in and around the Tendring peninsula with our beautiful and inspiring beaches, backwaters and countryside.
For more information and availability please use my contact page or contact me as below: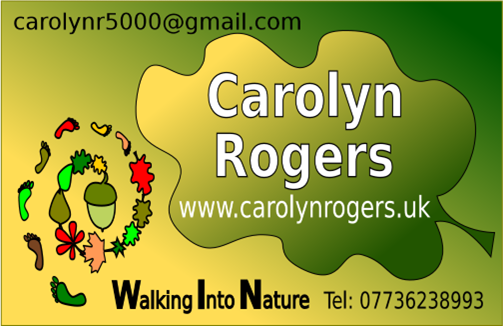 Please also see my Facebook page: Carolyn Rogers Walking Into Nature